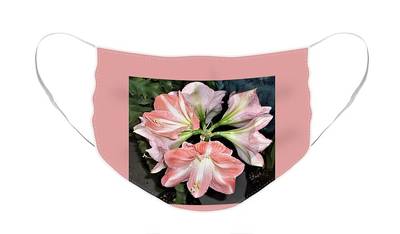 I am thoroughly enjoying the ability to put my (over 300) images onto Pixels' machine-washable, cloth face masks to help all of us (worldwide) get through the COVID-19 pandemic, which will be here for a long time to come. No matter whether you are interested in sports or food, animals or landscapes, activism or little kids, there will be something for you. I also love the fact that you can mix and match them with clothing, tote bags, mugs, yoga mats, phone cases, and even home decor. I'm "Old School," and I like things to complement each other well.

Two of my friends have 8 sisters each. So, they bought a different design for each member of the family to help each person know whose mask is who's, One of them thanked me for providing the ability to give inexpensive gifts to all her friends and siblings without having to go into a lot of thought. (She first thanked me when she was giving them coffee mugs.) It was helpful to her since none of these folks actually NEEDED anything - being a bit older and affluent - but the choice of theme for each made it personal. Truthfully, I've fallen in love with several designs; but I, of course, don't need to buy anything close to 300 of anything. However, I shall purchase some to give as gifts at business gatherings - like when there is a door prize, or a raffle, or I need a present to give to a speaker.

It's not just about self- interest, however. I have told potential customers that they can use Pixels, too, if they just want to put a picture of loved ones or pets onto these products, and it's free if you're not doing too many. Love Fine Arts of America/Pixels products. Thanks to them for letting us experiment with our creativity and help others meet needs and/or enjoy life in the process!